by Dane Wilson
|
Last Updated:
February 25, 2021
Hey there! This site is reader-supported and we earn commissions if you purchase products from retailers after clicking on a link from our site.
When you get started with homebrewing, it is guaranteed that you are going to go a bit mad while gathering up trustworthy resources. While we at Sound Brewery would love to be your sole resource for homebrewing recipes, information, and more, we know that there is nothing like having plenty of options. To become a master homebrewer, you have to devote some time to studying up, learning terminology, and being up to snuff. 
That is why we have gathered up 20 different credible authorities on home brewing to help you get schooled. Take a look.
Table of Contents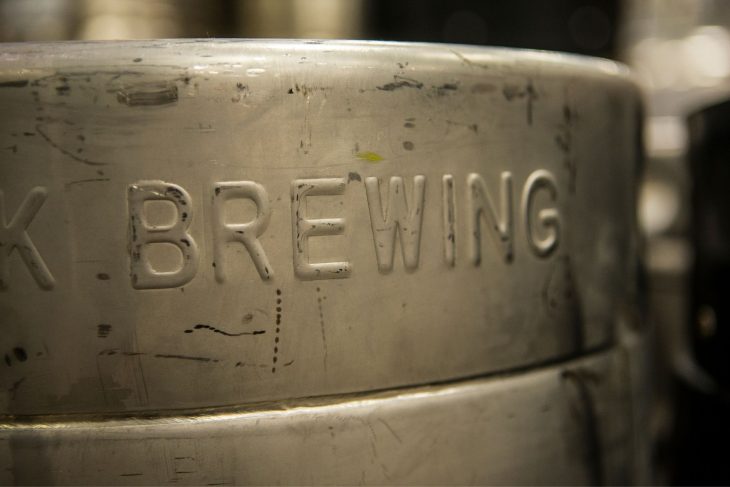 Home Brewing Publications
Prefer the feel of a magazine in your hands? Then you are going to love these craft beer and homebrewing magazines. While many of them do require membership or subscription to access all of their information, they also come with websites and blogs loaded with priceless information. You can learn all about beer, beer culture, brewing recipes, equipment, and more. 
Here are our favorite home brewing magazines:
Of course we are going to list one of the top-ranking beer magazines in the world! While this magazine is published in Atlanta, GA, USA, it covers the entire globe. Every new discovery in the world of beer brewing is detailed in The Beer Connoisseur, putting the magazine at the front of the pack when it comes to delivering news, beer reviews, tips, and stories to you the fastest. 
You get a little bit of everything with this magazine, too. Brewery profiles, recipes, food pairings, beer culture, style studies, brewery tours, travel articles, and so much more. 
But you don't need to subscribe to their physical magazine to read their stuff. Everything is available on their website, which is neatly divided up into categories. Head to the Education section for how-to articles on home brewing. You can also tune into The Beer Connoisseur podcast, which focuses on interviews with brewmasters from renowned breweries. 
Being that Craft Beer & Brewing is one of the top authorities on craft beer, you can anticipate excellently produced magazines. It is one of the thickest to arrive on the doorstep, and the colors, paper, and depth of information outclasses many other publications. With a subscription, you get 6 articles per year. 
Whether you are a home brewer or an insatiable consumer of craft beer, you will enjoy reading this magazine. There is a fair share of articles focused on home brewing, such as equipment recommendations, featured brewer highlights, brewing tips, reviews, and much more. The only thing that is lacking is more in-depth "how to home brew" articles. So, while you get a lot of content, the beginner home brewer might find themselves wishing they had more to read. 
Experts, however, will find that there is more than enough to keep them busy. 
One of the most well-known homebrewers magazines around, Brew Your Own (BYO) offers up tons of info and is available anywhere in the world. When you subscribe, you get 8 issues per year; every magazine is loaded up with articles that target home brewers of all levels. This means there is a balance of information targeting beginners and advanced brewers alike. So, you could learn a beginner-friendly DIY project that requires little skill, or you can find more challenging home brew recipes all in one place. 
That's awesome. Few publications offer such a variety of articles in a single magazine. 
Brew Your Own is affiliated with The Brewing Network, a podcast group that discusses various beer-related things. You will find a slew of topics covered—fermentation, hops, beer tasting, and brewing essentials galore. In fact, some topics from past volumes include things like single malt single hop (SMASH) recipes, how to brew a Vienna lager, the science behind beer foam, induction brewing, and sour beers. 
So, check out the free content on the website before deciding whether to subscribe. You won't be disappointed in what you find.
Calling itself a "professional magazine for the beer brewing industry," the UK-based Brewers Journal has made a name for itself. It is a fairly new publication that releases articles on a bi-monthly basis. You can either get the physical magazine or check out the digital content on their website, including podcasts! Since The Brewers Journal is centered around UK distributors, breweries, and ingredient suppliers, the information provided may be less useful to international readers. They have done a few Europe issues that go beyond UK borders, however. 
While the information for home brewing is a bit sparse, The Brewers Journal does have intriguing tales to share. The articles are very well written and engaging, so even the how-to articles will pull you in. Among the typical subjects include craft beer launches, tips for flavoring your beer, review on an analyzer for home brewing, and tours of brewing facilities in the UK.
Looking for a monthly magazine that delves into the deepest, darkest topics of homebrewing? Then you should read some articles in Beer Advocate, a magazine devoted to crafting your own beer at home. Many of the articles were contributed from a global community of home brewers and readers. No wonder Beer Advocate calls itself the "go-to resource for beer." 
If you aren't up for getting a paper magazine, the website is just as good—if not better. There is an active beer-focused forum that talks about craft beers, businesses, and even cool news like unearthing ancient beer breweries in Egypt. You can also read beer recipes and reviews, if you are into that. But if you are looking solely for homebrewing advice, go to the article section. 
There is a cornucopia of how-to articles, recipes, and tips to keep your brain stimulated for hours.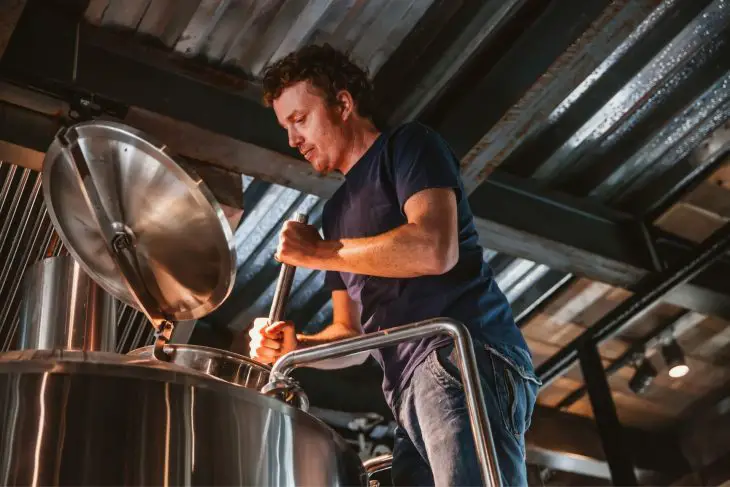 Designed similar to a consumer-aimed magazine, with lots of fun snippets and catchy headlines, Beer & Brewer from Australia and New Zealand give you a glimpse into the beer culture of Down Under. Ever since Beer & Brewer published their first magazine in 2007, the articles have been appealing, bright, and blended with just enough technical information to keep beer lovers and home brewers addicted. 
There are digital versions of the magazine available, but you can simply tap into the multitude of articles published directly to their website. You can find information on breweries from New Zealand and Australia, reviews on restaurants and beer gardens, and—ah, yes—a vibrant section devoted to home brewing. 
A good percentage of the home brewing section is devoted to recipes, which is always a great thing to have. But there are also topics like "An Introduction to Homebrewing," "Brew Your Own Lager," and "Giraffe and a Half Homebrew Recipe."
Yes, you will need to get a subscription or have a membership with the American Homebrewers Association (AHA) to see 90 percent of the information available. But, if you want to invest a bit on your home brew education, Zymurgy magazine is one of the best resources out there. 
The magazine evades beer culture and tasting and goes right into the meat of it—homebrewing. Flip through a few pages, and you will notice that a large portion of the information is news about homebrewing, such as local laws on homebrewing, history on homebrewing, brewing clubs, competitions, and much more. Members from AHA also share their home brewing experiments, so you can get inspired to play around with yeast, water, malt, and hops. 
Yet, if you are just starting out, the depth of the content can be, frankly, overwhelming. The articles are lengthy, sometimes reading more like a university textbook than a magazine. But if you love gaining technical knowledge, check it out. 
Best Homebrewing Blogs, Influencers, and Websites
Online, you will find thousands of blogs discussing homebrewing in all its glory. Here are some of the best:
Having been around since 2007, the Mad Fermentationist has detailed the adventures (and misadventures) of Micheal Tonsmeire, who is also the author of American Sour Beers. He is also a flavor developer for Modern Times Beer. Tonsmeire also owns a brewery called Sapwood Cellars, so you know that his recipes are going to be legitimate—and tested. Although the sum of the articles is about recipes, there is also a long compilation of brewing articles to check out.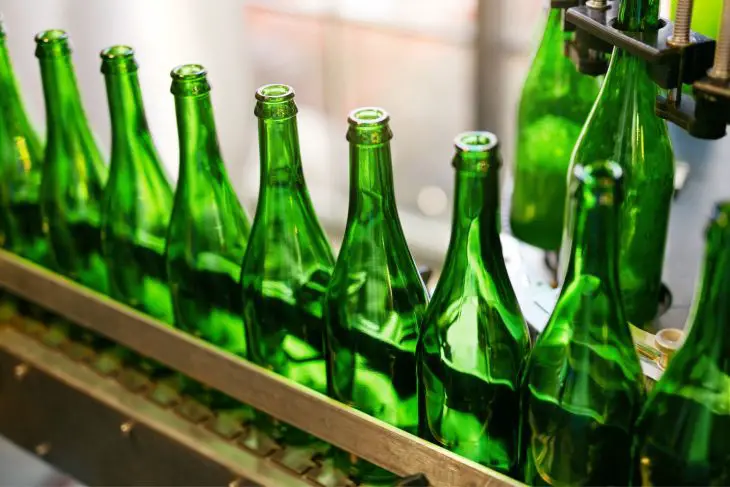 Anyone who is aspiring to become an at-home brewmaster should visit the American Homebrewer's Association website. We mentioned AHA and their magazine, Zymurgy, earlier. Now, we are recommending the resources on the website and blog. If you decide to become a member of the organization, there is even a nifty app called Brew Guru that lets you look up recipes right on your phone and search for AHA-affiliated restaurants, breweries, and more. 
Rather than blogs, Aussie Home Brewer has a collection of forums replete with helpful topics for homebrewers throughout the world. There are several main categories where you can join in discussions with other brewmasters, including General Brewing Techniques, All Grain Brewing, Gear and Equipment, and even discussions about ingredients. The forums are incredibly active, so you can jump right in (or lurk—we won't judge). 
You can guess what kind of site this is from the direct URL. To access the thousands of recipes, you will need to sign up with an active email. But once you have that squared away, you will be able to peruse a library of recipes, interact with other members, and even post your own recipes for review. If you plan on entering your home brewed concoctions into a contest, then you are going to love the site's Beer Judging Certification Program, which gives you all kinds of tips and tricks. 
This website is awesome because it has two things exclusively for homebrewers. First, there are posted results from "exbeeriments" that the contributors conduct. For example, they have conclusive evidence about the differences between keg and dry hopping or what different variations of hops taste like in a specific recipe. Brulosophy is, therefore, the place that you go when you have question about brewing beer but can't find the answer anywhere else. 
Brulosophy also has a podcast if you prefer to listen to beer tales. Check out their official blog or connect through Facebook, Instagram, or Twitter.
Though the blog looks a bit dated, there is a vast supply of information that will take you weeks or months to sift through. Thank goodness everything has been categorized, making it easy to locate the recipes, how-to guides, and the podcasts. What is great about BeerSmith's blog is the way subjects are broken down into easily readable chunks. There is a decent variety of technical and casual articles to keep you occupied, but where the blogs shine is in analyzing things like hop aroma, "How to Brew Your First Beer," home brewing equipment, and more. 
BeerSmith is also downloadable software to transform your PC or smartphone into a homebrewing assistant. 
What we love about Brew Cabin is the quality of the content. Every article is easy to digest, so you don't have to struggle to understand. The content is also reliable, because the authors of the content test out everything. So, you know the techniques are going to actually work. The research that Brew Cabin puts into their content also saves you time. You don't have to go roving the internet for an explanation on terms. Everything is laid out for you. 
At first glance, this website looks a lot like a regular brewing store—and it is. But Get 'Er Brewed also has a fantastic blog that covers a broad range of homebrewing topics. From reviews on beer kits to discerning the different kinds of malts and hops, the blog is a one-stop resource. Get 'Er Brewed even recommends various bars around Ireland, where they are located, and keep you up to date with all the latest beer news. 
If you love whipping up your own beers then making the perfect meal as an accompaniment, you are going to be thrilled with the video content on Basic Brewing. Aside from a slew of recipes for beer, you get to see the mastermind behind the content coming up with creative pairings that take your beer drinking experience to the next level. Basic Brewing also goes into experiments with yeast, hops, malt and such, so if you ever wondered "what if" about something, it's probably been answered here. 
Hailing from Falmouth, UK, Home Brew Answers has been on a mission since 2015 to entice more beer lovers to try making their own brews. The majority of the information is geared towards beginners, but even people who have been brewing for years will find useful things to get even more out of your homebrewing. For example, have you ever compared the pros and cons of a fermenting bucket to a demijohn? No? Home Brew Answers has.
This blog has been hugely successful since 2007, and you can find hundreds of articles, videos, and more from the Brew Dudes. They go into a lot of detail in their reviews, discussing things like how different hops affect a recipe or what a particular type of beer tastes like. You can also find recipes, step-by-step instructional articles to make your homebrewing seamless, and even lists of ingredients to test out. 
Kiss My Brew was started by a couple of cool dudes who are passionate about brewing beer at home. Two out of the three are professional beer masters, so they know what they are talking about, and that experience shines through in the articles. A full array of information is present in the blog, including information on different kits, taste tests and reviews, equipment lists, and more. 
One thing that separates Bison Brew from the rest of the pack is the honesty. The writers are not afraid to say, "I disliked this recipe. It was disappointing." But they also give excellent profiles on what different recipes taste like, so you know if it's something you want to try out or not. Plus, the information is solid, correct, and succinct. You don't have to sift through countless articles to find something of value. Bison Brew also has courses to check out. 
Learning to brew IPAs, Stouts, and Lagers? You should head on over to Homebrew Academy. Here, you are a student among the masters. The how-to guides are highly educational and even come with videos to enhance the lessons. Aside from figuring out recipes and equipment, you get incredible insight from qualified brewmasters. Want to learn how to make DIY gear? Homebrew Academy covers that as well. 
This blog does something cool. It reads more like a personal beer brewing journal than a blog, so it is entertaining. Andy, the owner of the blog, has been brewing beer for several years now, and he revisits a lot of his old recipes to see how he can improve upon them. In a way, you are learning from his mistakes. Overall, the amount of recipes, including insight to another home brewer's personal experiences make this a great resource for those looking for more of a challenge. 
While BrewHQ is not a blog, it has plenty of things that you can use for free, without needing to sign up for anything. Check out the brewing resources, which include a brew water calculator (for figuring out mash and sparge water); conversion tools; recipe creators; priming sugar calculator; and much, much more. Then there is the BrewHQ Academy—collection of articles. You can learn about beer history, beer styles, tutorials, and ingredients. 
Wrapping Up
Homebrewing is a broad topic, because everyone has a different journey. Yet, learning about homebrewing, getting well-versed in the techniques, figuring out the equipment, and exploring the world of beer is important. You can become infinitely better at homebrewing by reading the resources available—and there are plenty available.