by Dane Wilson
|
Last Updated:
November 26, 2022
Hey there! This site is reader-supported and we earn commissions if you purchase products from retailers after clicking on a link from our site.
When it comes to the world of cocktails, undoubtedly one of the most popular varieties of such is the margarita. The reason for this is that this tequila-based cocktail is not only easy to make but also deliciously refreshing and also quite strong in terms of alcohol content. As such, many people want to know what the best tequila for margaritas is. If you're one of these people though, don't worry, below we've outlined the best tequila options you can use to make your own margaritas.
Table of Contents
What Are Margaritas?
Margaritas are a type of cocktail that will typically consist of tequila, lime or lemon juice and some sort of orange liqueur such as triple sec or cointreau. Additionally, the drink will be served in either a margarita or rocks glass. Finally, the rim of the glass will be lined with salt. 
The result of these individual components is that a margarita will have an incredibly nuanced and varied flavor profile. These include sourness from the lime, a hint of sweetness and smoothness from the tequila, floral citrus from the orange liqueur and saltiness from the salt on the glass's rim. 
How To Make Margaritas
When you are making a margarita the process is actually quite simple, as is the full list of ingredients. That said though if you are completely new to cocktail making then you may need a little extra assistance. If so, don't worry, the ingredients, equipment and steps you need to follow can be found below:
Equipment
When making some homemade margarita cocktails you will need a couple of pieces of kit to do so. These are:
Cocktail Shaker
Cocktail Strainer
Margarita Glasses, Tumbler Glasses or Rock Glasses
Small Plate or Saucer
Ingredients
When making some homemade margarita cocktails there will be a few key ingredients you will need to do so. Below can be found enough of each ingredient to make one margarita. These ingredients are:
Fifty milliliters of tequila
Twenty-five milliliters of fresh lime juice
Twenty milliliters of orange liqueur (such as triple sec or cointreau)
Two wedges of lime
Salt
Ice
Method
In order to make the perfect margaritas the process for doing so will involve adhering to some fairly simple steps. Below these steps can be found:
On your small plate or saucer sprinkle a few teaspoons of salt.
Thoroughly rub one of the wedges of lime around the rim of your margarita tequila glass, tumbler glass or rock glass.
Turn the glass upside down and dip it rim-side down into the salt on your saucer or small plate.
Fill up the cocktail shaker with ice, followed by your tequila of choice, orange liqueur of choice and lime juice. 
Vigorously shake the cocktail shaker until the outside of it feels cold to the touch.
Strain your margarita cocktail into your prepared glasses.
Serve your margarita with the other wedge or lime and enjoy.
The 9 Best Tequila For Margaritas
With the above in mind, you now know what a margarita is and how to make one. However, if you're not well-versed in the world of tequila then you may not know which to choose for margaritas. Even if you are familiar with tequila though, you may be wanting a little advice on the best tequila for margaritas specifically. Either way, some of our favorite options can be found below:
Olmeca Altos Plata
Roca Patrón Silver Tequila
Espolòn Blanco
ElVelo Blanco
1800 Tequila Blanco
Don Julio Blanco Tequila
Milagro Reposado
Codigo 1530 Rosa
Cazcanes No. 9 Blanco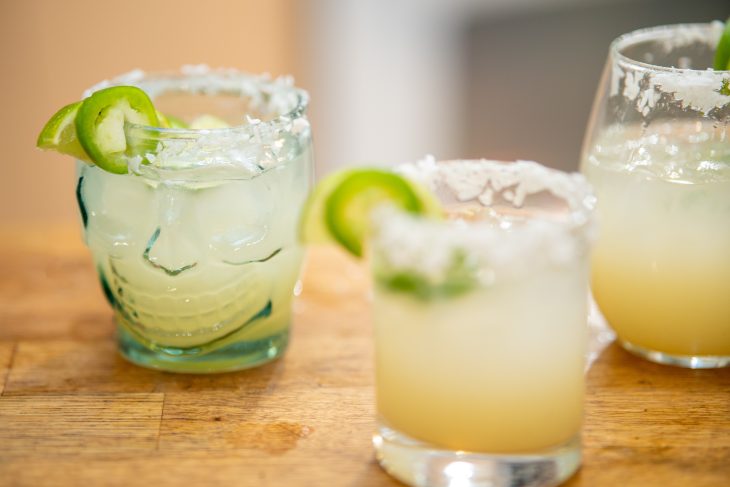 Olmeca Altos Plata
Grown at an elevation of roughly seven thousand feet in the Los Altos region of Jalisco, Mexico and made with blue weber ag ave. The plata (or silver) variant of Olmeca Altos is a wonderfully smooth variety of tequila with relatively mild proof of eighty.
Flavour-wise, this tequila has taste notes of citrus, agave and hints of olive brine. As such, these layered and well-rounded edges will contrast and complement perfectly with fresh lime juice within your margarita.
Additionally, this tequila is very good value for money as a three hundred and seventy-millilitre bottle of Olmeca Altos Plata can be found for around fifteen dollars.
Roca Patrón Silver Tequila
The "Roca" lineup of Patrón Silver tequilas is very much a more pricey candidate for using in your margaritas. This is due to a two hundred and seventy five millilitre bottle setting you back around thirty-seven dollars. 
That said though, it is very much one of the better choices of tequila available on the market. The reason for this is that it is especially smooth and much more flavorful than most types of tequila. The reason being the traditional use of a giant stone wheel is used in the process of making Roca Patrón Silver Tequila in order to press the agave after cooking.
Truly the results speak for themselves as the resulting tequila is perfect for margaritas. Especially thanks to its incredibly smooth texture and mix of hibiscus and black pepper notes that add that extra subtle complexity to your margaritas.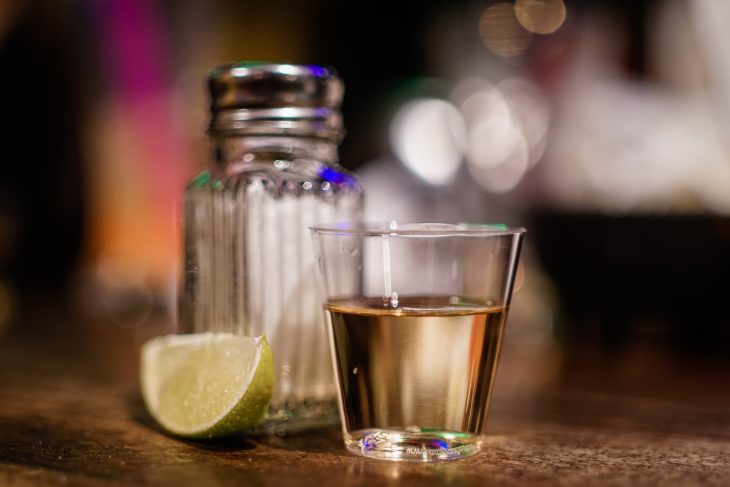 Espolòn Blanco
On the flip side though, you may not be wanting to spend a lot of money on the tequila for your margaritas. If so, don't worry there are plenty of options which are still delicious whilst getting you more bang for your buck. One excellent example of these being Espolòn Blanco which will go for around twenty-eight dollars for a seven hundred and fifty millilitre bottle.
Like the prior two options, this tequila hails from the region of Jalisco, Mexico and despite being a more reasonably priced tequila variant is still a delicious bottle. This being thanks to the wonderful mixture of floral, peppery and fruity notes which include pineapple. The result of this is a sweet, peppery and refreshing tequila variant. 
ElVelo Blanco
Typically Blanco tequila is the go-to for making margaritas due to the clear coloration they provide to the cocktail. This of course is due to the tequila itself spending no more than sixty days aging in the oak barrels. The result of this is that the unaged spirit helps to emphasise the agave plant flavors more clearly than any that would come from extended barrel ageing used with aged tequila.
With ElVelo Blanco specifically, though, it is barreled at a higher alcohol content of around forty-four point five percent. The result of which being that when mixed into margaritas this tequila will provide them with more heft and presence.
1800 Tequila Blanco
Whether you realize it or not, you have probably tried some 1800 Tequila Blanco before. The reason for this is that it is a popular and cheap option for use in bars and restaurants. A seven-hundred-millilitre bottle going for around thirty four-dollars making it more affordable tequila. Additionally, though, 1800 Tequila Blanco is still a good quality tequila as it is made from one hundred percent blue agave whilst similarly priced tequila bottles will only contain around fifty-one percent.
Flavor wise a bottle of 1800 Tequila Blanco will be mainly defined by vegetal notes and a fruity and peppery finish. As such, it is the perfect accompaniment for a jalapeno margarita in particular. This flavor profile is accomplished by following the recipes created in the year eighteen hundred. Which is double distilled and uses a mixture of blended white tequilas. The result of this is a more characterful and complex drink with a brilliant depth of flavor.
Don Julio Blanco Tequila
From one of the more famous tequila brands on the market, one of the best options is Don Julio Blanco Tequila. Now, this bottle has a reputation for being quite expensive, however, in recent years it has become slightly more affordable comparatively due to price increases from the competition. That said it is still on the higher end of the spectrum with an asking price of around fifty dollars. 
Don't let the price or relatively diminutive bottle put you off though as Don Julio Blanco Tequila is truly a perfect option to use when making your own margaritas. The reason for this is that it is wonderfully smooth to the point of being an excellent sipping tequila. Simultaneously though, it also has an alcohol content of around forty percent so will have a slightly more mild kick. Additionally, it will also provide a subtle mix of citrus and peppery notes which will perfectly complement the other aspects of your margarita.
Milagro Reposado
For something different to the traditional blanco tequila that is typically used in margarita cocktails, Milagro Reposado is an excellent choice. The reason for this being that it is a rested tequila. This means that the tequila itself has been barrel aged for at least sixty days. In particular, Milagro Reposado is barrel aged for between two and four months following a double distillation process.
As a result, there is a more mellowed-out feeling to Milagro Reposado that is hard to find with many other types of tequila. This is made even more pronounced thanks to the double distillation process involving pot and column stills which distiller Pedro Juarez believes helps to round off the edges of the drink.
In addition to its more mellow mouthfeel, the extra notes and aromas of Milagro Reposado are of particular note. This is because found within this particular type of tequila are notes of caramel, stone fruit and allspice.
Codigo 1530 Rosa
Another more unusual variety of tequila though is Codigo 1530 Rosa. The most obvious unique trait of Codigo 1530 Rosa tequila though being the pinkish hue from which the "Rosa" part of the name comes. The reason for this is that this tequila will be aged in Napa Valley French oak wine barrels. 
This aging process doesn't just affect the color of the Codigo 1530 Rosa tequila. It also provides flavor notes of orange flower blossom, cinnamon and vanilla along with hints of cabernet sauvignon wine. The result of which being a unique and delicious margarita flavor profile that blanco tequilas will simply not be able to replicate.
Cazcanes No. 9 Blanco
A few of the tequilas on our list have been more on the expensive side of things. However, none of them more so than what a bottle of Cazcanes No. 9 Blanco will set you back. This is because this particular type of tequila will cost you an eye watering ninety dollars. Now, of course, most people won't be casually dropping this much money on a bottle of tequila just to use it in margaritas. 
However, we would be remiss to not mention it on a list of the best tequilas for margaritas. As such, if you do decide to go for this bottle of tequila then you will find that it is the perfect choice to elevate your margarita night.
The reason for this expense though primarily comes down to the fact that the creation process of Cazcanes No. 9 Blanco is so elaborate with local spring water, hand picked agave hearts and a traditional roller in the creation before being poured into a hand blown glass bottle. The result of such love is a blanco tequila that is nigh unrivaled.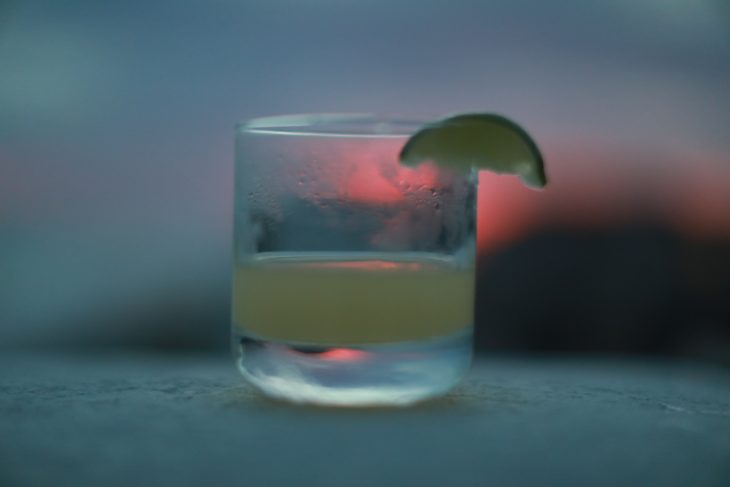 Answered: The 9 Best Tequila For Margaritas
When it comes to deciding on the best tequilas for your margaritas there is truly a wide range of options available to you. Whether you wish to go for a traditional blanco or something less so like reposado tequilas or no matter your budget truly it comes down to your own desires and tastes. As such, the above should provide a great guide for not only choosing tequila but also making it. All that remains is for you to make yourself one.
FAQ: The 9 Best Tequila For Margaritas
What type of tequila is best for making margaritas?
There are many types of tequila that will be ideal for making margaritas. Traditionally a blanco tequila like ElVelo or 1800 will be used. However, rested tequila such as Milagro Reposado can also be a great choice.
Which tequila is best for margaritas silver or gold?
Typically blanco or silver tequila will be used when making a tequila. However, if you prefer to use a particular brand of tequila then the results can still be fantastic no matter what type it is.
Is silver or reposado tequila better for margaritas?
Blanco or silver tequila will typically be used when making a tequila. If you prefer to use another type then the results can still be fantastic as long as it's good quality.
Does the tequila matter in a margarita?
Whether you should use gold, silver or some other type of tequila for your margarita is a matter of some debate. However, what ultimately matters most is that a good quality tequila is used.