by Dane Wilson
|
Last Updated:
January 23, 2021
Hey there! This site is reader-supported and we earn commissions if you purchase products from retailers after clicking on a link from our site.
Is a party really a party if there is no tequila? Enjoyed a number of ways all around the world, tequila is a beloved spirit. The flavor is bold, and with a few drinks, you're feeling pretty bold, as well. There is nothing like tequila when it comes to taste and versatility, but did you know tequila can be perfect for sipping? To get the best experience, you need the best tequila glasses.
Fancy or utilitarian, there are plenty of tequila drinking glasses out there. With so many options, you might have a hard time finding the best one for you. That is why I've put together this list of the best tequila glasses for sipping.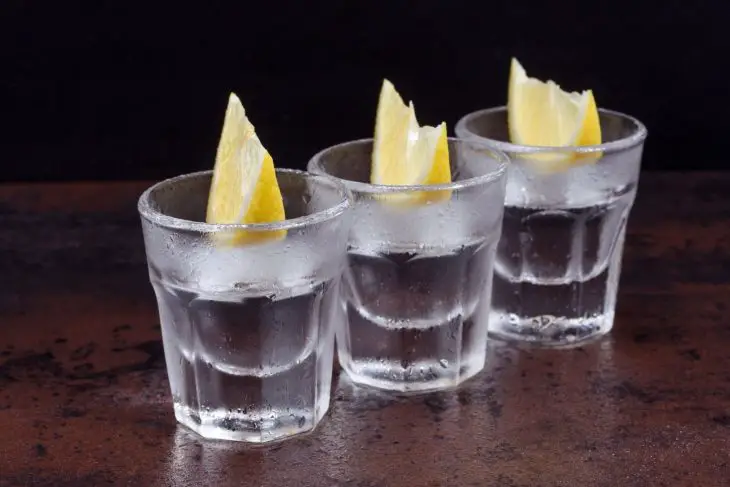 Tequila Glass For Sipping, Not Shots
Before we get into the best glasses for tequila, there are a couple of things to address. First off, sipping does not equal taking a shot. There is a more traditional way of savoring the rich flavor of tequila.
Sipping is far more graceful. You take in the color of the tequila, swirl it around the cup, and then you taste it. Swish the liquid around your mouth then swallow. You will be able to taste all the notes of the alcohol rather than just the burn.
Different Kinds of Tequila
Another thing worth mentioning is that some types of tequila are better for sipping than others. There are three traditional types: blanco, añejo, and reposado. You may also find the variants joven and extra añejo in your local liquor store.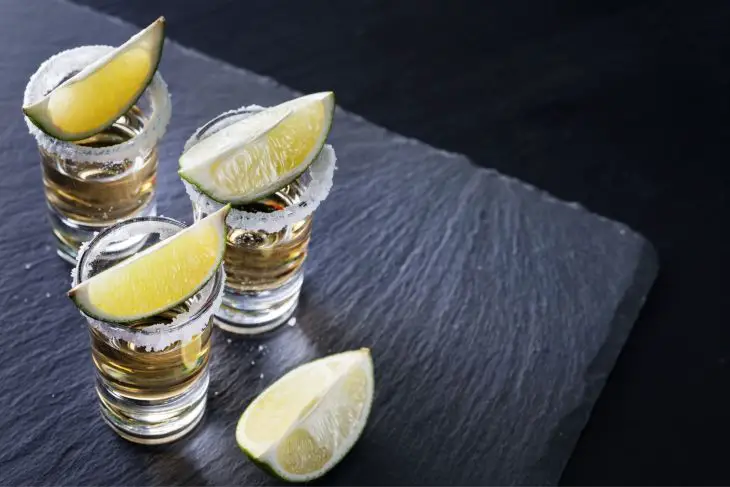 Here are some characteristics of each type of tequila:
Blanco Tequila
Also called White, Plata, Platinum, or Silver tequila. Made from 100% blue agave. Blanco is freshly distilled, making it crystal clear.
Añejo Tequila
Aged for 3 years in an oak barrel. It is rich, with hints of agave, vanilla, and has a floral scent. This is the ideal tequila for sipping.
Reposado Tequila
Reposado means "rested." It is distilled for 60 days to a year in an oak barrel and is perfect for mixed drinks, like margaritas. You can also sip it.
Joven Tequila
Also called Dorado, Gold, or Oro Tequila, Joven is a blend of Blanco and reposado or añejo. The gold coloring comes from additives like caramel or syrups. Another great choice for sipping.
Extra Añejo Tequila
To be called "extra," this tequila has to have aged at least 3 years. It is the most expensive kind of tequila and also incredibly smooth.
Best Glasses For Sipping Tequila
If you are ready to savor your tequila rather than tipping it back, then the glasses listed below are perfect. You will find that the best tequila glasses come in all shapes and sizes. We chose tequila glasses based on their overall design and thickness (because fragile glasses and tequila don't mix). Here are our top picks for the best tequila glasses:
Looking for a conversation starter for your next dinner party? Even if you are not entertaining, you can still enjoy the unique design of these tequila glasses. These hand-blown glasses have been designed specifically for drinking tequila, mezcal, and whiskey. The glass has elegant lines, a heavy base, and also a shallow hollow that allows for the aroma of the tequila to rise as you go to sip. You will also notice that the base is narrower than the rim. That keeps the scent from becoming too intense.
As a tequila glass set, these are my favourites (also the one's I own!) – the shape and design is that of a true tequila tasting glass, which I absolutely love!
Pros:
Shallow bowl lets the tequila breathe
Sturdy, not fragile
Wide rim for easy sipping
Design is inspired by traditional Mexican Copitas
Cons:
Only two glasses in a set
The glasses may be too large for some people
Although these glasses were made for whiskey, they are perfect for tequila as well. The thick design feels solid in your hand, and the glasses are not too big to feel cumbersome. The glasses are dishwasher-friendly. Plus, the overall design is eye-catching and very photogenic. You will easily feel as if you are at a Mexican resort while sipping tequila from one of these tequila tasting glasses…
Pros:
Can be put in the dishwasher
Sophisticated design
Thick glass and stable base helps retain the temperature of your tequila
Sits comfortably in your hand
Cons:
Some have found that the glasses have imperfections that can either be seen or felt
Perhaps you are the type of person that prefers functionality over a pretty design. Then these tequila glasses are for you. The design is simple yet timeless. Since the center of the glass is slightly wider than the rim and base, you can easily add ice cubes for having some tequila (or another alcohol) on the rocks. Not as heavy as some other glasses on the list, this is a great option for those who have a smaller grip or plan on carrying their glass around while at a party or entertaining.
Pros:
Large 5 oz glass
Dishwasher safe
Heavy base
Excellent for ice cubes
Wide rim allows for aroma to reach the nose
Cons:
Packaging is flimsy, so some glasses have arrived damaged or broken
Here is a whole new take on how tequila is to be sipped. With a fluted bowl and long stem, these elegant tequila glasses are sure to turn heads. The length of the bowl lets the tequila aromas rise delicately. You will notice more sweetness in the tequila with this kind of design. Riedel is a company known for making high quality glassware for wine and spirits, so you know that these glasses are going to hold up. The glasses hold 6.7 ounces.
Pros:
Lightweight and perfect for swirling the alcohol
Beautiful design that is sure to be the topic of conversation
Created specifically to heighten the aromas of your tequila, making it more flavorful when sipping
Affordable price for top quality, hand blown glass
Cons:
Glass is thin and fragile
Want something a bit quirky for your sipping experience? How about shot glasses made out of pink Himalayan salt? You might worry that your tequila will get far too salty while sipping, but don't worry. These tequila glasses come with a plastic insert that keeps the salt from dissolving. Without the inserts, these rosy colored glasses lend a new layer of flavor to the tequila, adding to the overall experience. You also get peace of mind knowing that pink Himalayan salt is also antibacterial, so drink up!
Pros:
Long lasting, natural material
Distinctive appearance is sure to be a conversations tarter
Comes with plastic inserts to preserve the glasses
Cons:
Cannot be put in the dishwasher
Final Thoughts on The Best Tequila Glassware
No matter the occasion, breaking out the tequila sipper glasses means it is going to be a party. You can't go wrong with any of the tequila shot glasses or sipping tequila glasses mentioned in this list.
Whatever style you prefer, there are many designs out there. Yet, if you want to savor every sip of tequila, remember to give it a swirl, breathe in deep, and then sample the flavor.