by Dane Wilson
|
Last Updated:
September 7, 2022
Hey there! This site is reader-supported and we earn commissions if you purchase products from retailers after clicking on a link from our site.
In the world of food and drink, there are plenty of examples of extravagant products and practices—one notable example of which is the use of gold flakes in cocktails or layered atop steaks. However, perhaps the most extravagant, ostentatious and arguably vulgar display of expense within this sphere is Isabella Islay whisky. Otherwise known as the most expensive whiskey in the world. But what's the deal with this expensive bottle of whiskey? Why does such an expensive whisky exist? And what makes it so pricey? All this and more will be revealed below.
Table of Contents
What Is Isabella Islay Whiskey?
Created by the Luxury Beverage Company in Scotland, the Isabella Islay Whiskey is a type of luxurious whisky that is created in Scotland. Within a fine English crystal decanter which is made with the finest British craftsmanship is a very old and well-aged single malt scotch whisky. 
This old single malt cask whisky is described by the company itself as having a wood smoked and hot-buttered-toasty soot. Along with a mouthfeel that is silky and smooth mouthfeel and notes of barley. Meanwhile, the texture is one that is described as having refinement, grace, plush and delicate.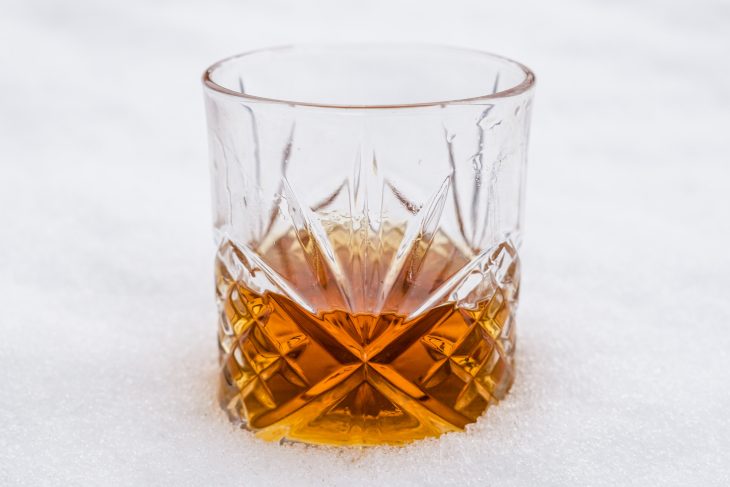 How Much Is Isabella Islay Whiskey?
With the above in mind, along with its reputation as potentially the most expensive beverage product in the world you may of course be wondering just how expensive Isabella Islay whisky is. Well, you may just want to sit down. The reason for this is that an individual Isabella Islay bottle will set you back a cool six million and two hundred thousand dollars. This equates to around three million and eight hundred thousand dollars.
Meanwhile, there is also a less expensive Isabella special edition. Bottles of which are noticeably less extravagant whilst still being incredibly luxurious. Price wise though, a bottle of Isabella special edition will still set you back around seven hundred and forty thousand dollars. Which equates to around four hundred and fifty thousand dollars.
Why Is Isabella Islay Whiskey So Expensive?
So of course you may be wondering why on earth this type of whiskey is so expensive. Now, of course, this is not something that can be found in the typical beverage market. Especially with it having a price tag of $6.2 million dollars. What though, is the reason for Isabella Islay whiskey being so expensive though?
Now, of course, part of this will come down to the fact that the whiskey within is of particularly fine quality. Additionally, it is also incredibly rare, leading to the price being bumped up as a result. However, a major contributing factor to the price of whiskey will also be the bottle it comes in.
The Isabella Islay Whiskey Bottle
Now, the cause of why the bottle will have such a massive impact on the price of this whiskey becomes very clear once you see it or hear a description. To say that this bottle or decanter is incredibly decadent would truly be an understatement. 
The reason for this is that the decanter itself will be made from the finest crystal which is covered in over five thousand diamonds, two hundred and fifty rubies and a coating of nearly two bars of white gold. Each bottle is also somewhat unique as the diamond lettering on it can be customised by the buyer. Additionally, each bottle also comes in a beautiful wooden display case with a red internal lining.
Isabella Islay's manufacturer itself celebrates the fact that the decanter itself contributes so much expense to this whiskey. This is clearly seen in how they describe it as being "more than just whisky, it is a sacrosanct union between some of the world's finest craftsmanship, fanatical attention to detail and handmade and boutique quality in every facet of the design, manufacture and presentation."
Other Expensive Whiskies
Isabella Islay is perhaps the most expensive whiskey that the world has ever known. However, it is not the only brand of whiskey which is known for its eye-watering price tag. In fact, it isn't uncommon for many different brands of whiskey to be worth hundreds of dollars a bottle. However, even these will look like a cheap bottle shelf variety in comparison to some of the other most expensive whiskies out there. Some of which include:
Macallan M: The second most expensive whiskey after the Isabella Islay variations is this. Whilst nowhere near as expensive as the original Isabella Islay, this single malt scotch is quite close in price to the special edition at a price of $628,205. This is the price a Hong Kong buyer paid for a six-litre crystal decanter of Macallan M.
Macallan 63 Year In Lalique: Another expensive Macallan bottle is the Macallan 63 Year In Lalique. A bottle of sixty-four-year-old Macallan whiskey which comes in a Lalique Cire Perdue decanter. Only one has ever been made and sold, which made $460,000 at auction in twenty-ten. Making it the most expensive whiskey at the time. The proceeds of its sale went to charity.
Dalmore 64 Trinitas: An exceedingly rare and well-aged whiskey with only three bottles in existence. As a result of this rarity when combined with the name Dalmore, one would set you back $164,100.
Nun's Island Distillery Pure Pot Still Whiskey: Another rarity is this whiskey with a name dating back to the eighteen hundreds. This bottle was one of the last to be produced by the Nun's Island Distillery during the year nineteen thirteen. As such, it was sold for $143,020.
Glenfiddich 1937 "Rare Collection": Glenfiddich is a well-known and loved brand of scotch. As such a limited collection dating back to 1937 will be something many a whiskey collector would be keen to own. Originally sixty-one of them were made, although nowadays only six remain. As such, one available at the Chep Lap Kok airport in Hong Kong is on sale for $120,000.
George Washington Distillery Straight Rye Whiskey: A limited edition American whiskey made using George Washington's own recipe in 2003. It was then aged in specially crafted whiskey barrels for two years. "Bottle one" of this whiskey was the most expensive American whisky ever sold for the price of $100,000.
Glenfiddich Janet Sheed Roberts Reserve 1955: Made to commemorate the one hundred and tenth birthday of the granddaughter of Glenfiddich's founder along with her contribution to the company's legacy. Only fifteen of these collector's bottles were made with four being retained by Glenfiddich themselves. As such, bottles are incredibly desirable amongst collectors with one paying as much as $94,000.
Macallan 1926, "Fine and Rare": Yet another variety of Macallan. This is the oldest Macallan available due to being distilled in 1926 and aged for sixty years before being bottled in 1986, hence the "Fine". The "Rare" on the other hand is in reference to the fact that only forty bottles of it exist. The result of which being one Korean gentleman spending $75,000 for the privilege of taking a bottle home.
W & J Mutter's Bowmore (1850): Perhaps the oldest bottle of Bowmore whiskey to still exist in this world. This was a gift to William Mutter in 1851 when he relinquished his stake in the distillery. Following this, the bottle has been passed down through his descendants until the year 2007. At which point it was sold at auction in Glasgow for £29,400. An amount equivalent to $60,135.
Dalmore 62 Highland Malt Scotch Matheson: A fusion of four single malt whiskies from the Scottish Highlands, this Dalmore was particularly expensive for a couple of reasons. Firstly, it's very rare with only twelve bottles being made in 1942. Secondly, each bottle was hand blown and named for a different significant figure within the Dalmore brand's history. The most expensive of which being the Matheson which was named after the owner of the Dalmore estate, Alexander Matheson. As such, it was sold for $58,000.
Balvenie 50 Year Old Single Malt Scotch Whisky: Produced in Speyside, Scotland, only eighty-eight bottles of this single malt scotch have ever existed. Each of these is also being made with only traditional handcrafting methods. As such it's not too surprising to hear a limited edition whiskey made by such a high-end distillery could demand prices of $50,000.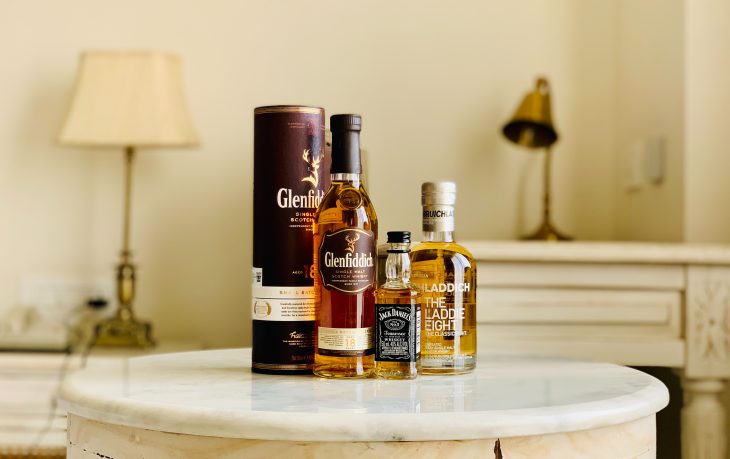 Answered: The World's Most Expensive Whiskey: Isabella Islay Whiskey
So Isabella Islay, a whiskey with a seven-figure price tag is something of an extreme outlier, even within the world of extremely high-end whiskey. However, its own producer is proud to admit that the reason for such an eyewatering price tag is as much a result of the decanter it comes in as it is to do with the whiskey itself. With that in mind then, not many of us will be willing or able to stump up the six point two million dollar cost. Fortunately, however, there are still plenty of other delicious whiskey options. 
FAQ – The World's Most Expensive Whiskey: Isabella Islay Whiskey
Why is Isabella Islay whiskey so expensive?
Isabella Islay whiskey is expensive due to a combination of a high-end single malt scotch whiskey and its extravagant container. Each decanter itself is made from the finest crystal which is covered in over five thousand diamonds, two hundred and fifty rubies and a coating of nearly two bars of white gold. They are all also somewhat unique as the diamond lettering on each decanter can be customised by the buyer. Additionally, each bottle also comes in a beautiful wooden display case with a red internal lining.
How much is Isabella's Islay?
A bottle of Isabella Islay Original whiskey will cost a staggering six point two million dollars to purchase. Meanwhile, the Isabella Special Edition will cost seven hundred and forty thousand dollars.
What is Isabella Islay?
Isabella Islay is a single malt scotch which holds the distinction of being the most expensive whiskey in the world. The reason for this is a combination of high-quality whiskey and an extravagant, diamond, ruby and white gold plated crystal decanter that acts as the bottle.
How old is Isabella Islay whiskey?
Isabella Islay whiskey is something of a newcomer to the whiskey world with the brand only being around since 2010 making it just over a decade old. During that time though the company has made waves due to the extravagance of the decanters, its whiskies come in. However, whilst definitely high-end, less is said about the whiskey itself typically.