by Dane Wilson
|
Last Updated:
June 8, 2022
Hey there! This site is reader-supported and we earn commissions if you purchase products from retailers after clicking on a link from our site.
Whenever you look to travel, you should consider how much of the local delicacies you are going to try. For some, that also involves alcohol. In Honduras, there are numerous beers that will give some of your domestic beers a decent run. Many of the Honduran beers are owned by Cerveceria Hondurena, which is a segment of an international brewing conglomerate known as SABMiller. But which beers make the best Honduran beers list? And are there any microbreweries out there worth trying?
You are about to find out. Here is everything you need to know about cerveza de Honduras!
Table of Contents
Brief History of Honduran Beer Breweries
Whether you want a big name beer or something from a tiny craft brewery, you will find that there is a wide selection in Honduras. In fact, the country has quite a history with beer. Over 100 years ago in La Ceiba on the northern coast of the country, the first microbrewery was constructed. La Ceiba was the location of the Vaccaro Brothers Company, an original among the Honduran banana companies. Due to the growing demand of bananas, the population of La Ceiba exploded with laborers.
Naturally, where people gather, there is a need for beer. The Compania Industrial Ceibena was founded to meet that need.
The 100-Year Long Fortune of Compania Industrial Ceibena
The first order of business for Compania Industrial Ceibena was ice, water, and carbonated soda. By 1915, the company received permission from the Honduran government to begin crafting and selling beer to the locals. It took a year for the brewmasters at Compania Industrial Ceibena to come up with the original recipe for Salva Vida beer.
That's right—Salva Vida beer has been produced and sold since 1916 in Honduras. It is currently one of the oldest brands of beer in Central America. Where did the name come from? Salva Vida refers to the founders of the Vaccaro Brothers Company. Salva is for Salvador Vacaro, while the second half alludes to Vicente D'antoni.
Soon, the Compania Industrial Ceibena had ambitions to grow, so they formed an alliance with Tegucigalpa, their competitors, to form Cerveceria Hondurena. The two pillars of the company were Salva Vida and Imperial. Since this time, both beers have been insanely successful in Honduras. Other brands have come and gone, but Salva Vida and Imperial continue to reign supreme.
The Best Honduran Beers List
However, Cerverseria Hondurena is not the only provider of beer in Honduras. There are also a couple of microbreweries with options worth noting! Those microbreweries will be introduced by their top products in this list of the best Honduran beers. Check them out!
| | | | |
| --- | --- | --- | --- |
| Brand | Style | ABV, % | Serving Temperature, °F |
| Salva Vida | Pale Lager | 4.5 | 40-45 |
| Imperial | American-Style Lager | 5 | 35-40 |
| Port Royal | German-Style Pilsner | 4.9 | 45-50 |
| Barena | Light Lager | 4.6 | 35-40 |
| Roatan Brewing Co. Citrus Double IPA | American-Style IPA | 7 | 45-50 |
| Sol de Copan German Pilsner | German-Style Pilsner | | 35-40 |
| | | | |
Salva Vida
You learned that the name Salva Vida was referencing the owners of the beer company that came up with this brew, but did you know that Salva Vida also means "life saver"? Now you do. Salva Vida is a popular beer in Honduras, and it's also one of the best. A touch sweet, Salva Vida is an American-style light lager that is reminiscent of Coors or Miller beers in the US—just slightly less crisp. Not much bitterness with this one.
The ABV is 4.5%, and the recommended serving temperature is chilled to 45 degrees F.
You can also see another take on this Honduran beer here:

Imperial
Crisp, refreshing, and reasonably priced in Honduras, Imperial is another local and tourist favorite. Imperial is a dark pilsner with a touch of malt. Similar to Salva Vida, this beer is light tasting and does not feel heavy after consumption. In other words, it is the perfect beer for knocking back while you swing to and fro on a hammock on the Honduran beach. The golden color is clear, and there is a small head that rapidly dissipates.
Imperial has a 5% ABV and is often served as a can, not a bottle.
Port Royal
On first glance, you may be concerned about the green bottle used for Port Royal beer. Don't worry. Port Royal is rarely, if ever, described as skunky. In fact, you are going to want the bottled version of this beer, because you get the full body and flavor. Port Royal is another German style pilsner with 4.9% ABV. There is a hint of European malts and yeast, as well as some citrus hops. Overall, the flavor is light, which pairs well with the dryness. Here is a great shower beer for you.
Barena
Some people might say that this beer is offensively light to the point it has no flavor, but that is not entirely true. There is a touch of tropical sweetness and some corn on the tongue. You may also notice some bitter hops. What many people complain about with this one is that it gets light struck easily, so you have to drink it fast. Otherwise, it's light, refreshing, and perfect for island life.
Roatan Brewing Co. Citrus Double IPA
Now perhaps you don't want a mass-produced beer while touring Roatan Island. Maybe you want something Honduran but not. Check out Roatan Brewing Co. and order a pint of their Citrus Double IPA. It's a deep amber color, full of bitter hops, and just enough tropical juiciness to go around. Other offerings include Flanny's Irish Strout, Paradise Pale Ale, Sunset Amber, and Caribbean Brown Ale.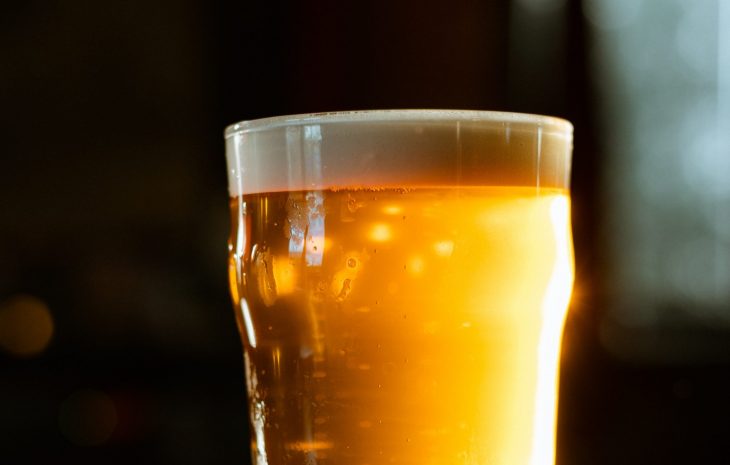 Sol de Copan German Pilsner
Locally made but traditionally brewed German beer—that is what you will find at Sol de Copan. Rated one of the best in Honduras, this microbrewery will have you wondering when you can come back for another round. The German pilsner you get here is authentic, right down to the equipment. The owners pour everything right in front of you from the tap, so you are going to have to make the trip here instead of buying a bottle or can. But you won't regret it, either.
Mejor Cerveza de Honduras!
Beer is a major part of Honduras, from the domestics to the imported bottles and cans. But what are the best Honduran beers? Aside from the microbrewery finds, there are four you should keep your eyes peeled for: Salva Vida, Imperial, Port Royal, and Barena. Which one are you dying to try first?
FAQs
What is the most popular beer in Honduras?
There are four popular Honduran beers: Imperial (dark pilsner), Barena (light pilsner), Port Royal (pilsner), and Salva Vida (lager). Interestingly, each of these beers is owned by Cerveceria Hondurena, who also owns the Coca-Cola brand, among others.
What is the national beer of Honduras?
The undisputed favorite cerveza de Honduras is Salva Vida, a lager. However, that is only among the locals. Tourists may disagree, as the beer's flavor tends to be inconsistent. Some websites also claim that Imperial is the top-ranked contender.
How much are beers in Honduras?
Currently, the cost of a domestic beer in Honduras is around US$1.20. An imported beer runs around US$1.80-$1.85. In Roatan, it is a little different. Local beer is about $3.00 and imported beers are $5.00. No doubt, drinking beer and other alcohol in Honduras is ideal for those who want to budget but still have a great time.