by Dane Wilson
|
Last Updated:
September 6, 2021
Hey there! This site is reader-supported and we earn commissions if you purchase products from retailers after clicking on a link from our site.
That iconic orange slice and a pint of Blue Moon is incredibly popular these days. You could say that Blue Moon gives Corona and other commercial beers a run for their money. With Blue Moon creating more than wheat ale these days, you might be looking to try a seasonal brew or two. But if you or someone you know has a gluten intolerance or celiac disease, you might want to check the label on Blue Moon.
Or you can keep reading this article, because we're going to answer the question: "Is Blue Moon gluten free?"
Table of Contents
What is Blue Moon Beer?
Blue Moon Brewery was launched in Denver in 1995. They first brewed up a Belgian-style wheat ale that is produced by MillerCoors in the US and Molson Coors in Canada. Obviously, these names are pretty confusing, which has led to trademark battles and even a double identity, which is Belgian Moon (for Canada). The brewery needed to differentiate itself from another brand.
However, Blue Moon itself is only Belgian-inspired, not Belgian. Neither is that orange slice. It's a marketing gimmick, though it can be said that adding the orange does accent the orange peel and coriander.
As of September 2021, Blue Moon's current offerings include their traditional Belgian White, Mango Wheat, LightSky Citrus Wheat, and Moon Haze Hazy IPA. Each of these brews contain wheat and/or oats, which contain the protein known as gluten.
But just how much gluten is in Blue Moon? We'll find out in a moment.
What Qualifies as Gluten Free?
Gluten free beer swaps out the grains that typically contain gluten for cereals, such as corn, buckwheat, sorghum, millet, and rice. These are all decent substitutes to wheat, barely, and oats.
In order for beer to be considered gluten free, it must have less than 20 parts per million (ppm) of gluten in most places around the world, including the US. In Australia, a gluten free beer must contain zero gluten particles.
Need more details about gluten free beer? Check out our article pertaining to low gluten and gluten free beers.
Is Blue Moon Beer Gluten Free?
Considering how Blue Moon is predominantly made of wheat, which has the highest amount of gluten out of any of the grains, it is safe to say that no, Blue Moon isn't gluten free.
In fact, beers that are made from wheat tend to have an average of 40,800 ppm of gluten in a single serving. That's obviously no bueno if you are allergic to gluten or suffer from celiac disease.
Although there's currently little documentation about how much gluten is in Blue Moon specifically, it's safe to say that it contains enough gluten to cause a reaction.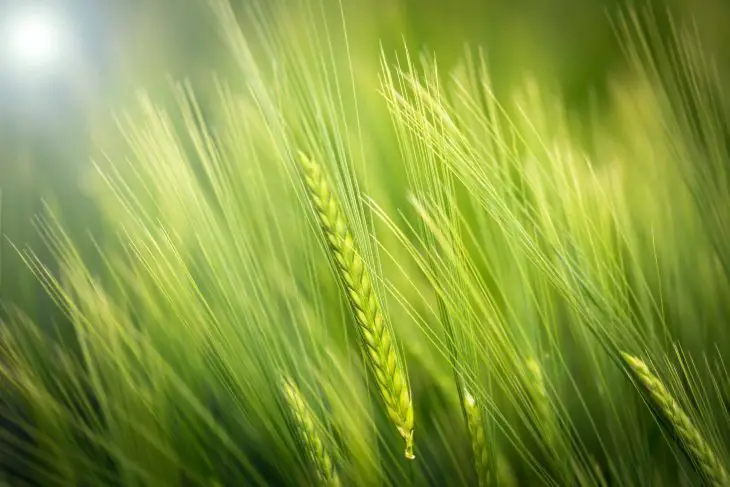 What is a Gluten Free Alternative to Blue Moon Beer?
Since Blue Moon wheat beer is not gluten free, it's better to look for gluten free alternatives that match the flavor. The good news is that there are plenty of gluten free beers for you to try. Even if they don't taste exactly like Blue Moon, we've listed some honest rivals that you sure to love:
Here's a brewery that's dedicated to making beer that is 100% gluten free, right down to the factory. The tap list is constantly changing, but you can find a variety of ales, lagers, and a hefeweissbier, or "yeast white beer" that is fruity and spicy. The one we recommend trying, however, is the Yard Games amber ale. You can a mixture of caramel, citrus, and hops in a lip-smacking beverage.
Located in Pennsylvania, USA, Aurochs Brewery has a goal to change the world of gluten free beer. Currently, they are only shipping to a few states within the USA, so if you're in that area, be sure to give the Session IPA a try. It's a hopped up blend of citrus, grapefruit, and pine that is absolutely delicious.
Aurochs Brewing Co. also makes gluten free amber ale, blonde ale, brown ale, nitro porter, white IPA, and more. In the fall, they also release a pumpkin ale.
Try out this beer by Burning Brothers Brewing. It's inspired by American brewing but contains English bitters. You also get a fruity punch of orange and grapefruit. You can find this beer mainly in Minnesota, though the brewery is looking into expanding their ability to ship out of state some time soon.
Here's a selection from the UK that you're bound to love. Wold Top's gluten free offering Against The Grain is made from a blend of lager malt, hops, corn, and yeast. It has a slight bitterness that is accompanied with citrus. Against The Grain is a refreshing session beer with far lower than 20ppm of gluten, 4.5% ABV, and a whole lot of flavor.
Wrapping Up
Hopefully, you've gotten the answer to the question of whether Blue Moon brewery makes gluten free beers or not. All annual and seasonal beers from Blue Moon contain gluten, and there is no sign of the brewery creating a gluten free variety in the future. That doesn't mean there isn't any hope, however. You can find great gluten free alternatives, such as Redbridge beer, in many places.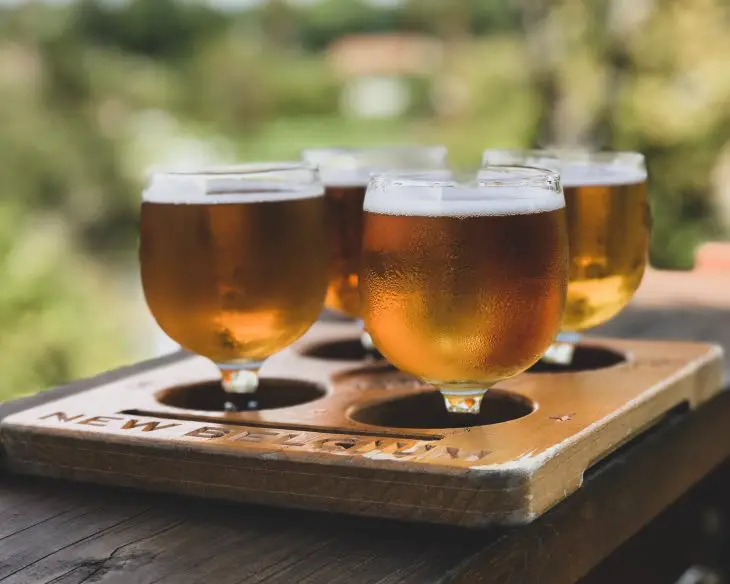 FAQs
Does Blue Moon beer contain wheat?
Yes, Blue Moon beer does contain wheat. It's a wheat beer, meaning that the grain used for making the wort is wheat. This also means that Blue Moon contains gluten.
What IPA beers are gluten free?
There are many IPAs that are gluten free, including Aurochs Brewing Co. Session IPA, Stone Delicious IPA, Ghostfish Brewing Company Grapefruit IPA, Glutenberg IPA, Wicked Weed Brewing Nature IPA, The Free From Beer Co. IPA (UK), Green's Grand India Pale Ale (UK), Magic Rock Brewing Saucery UK), Purity Brewing Session IPA (UK), and much more.
What common beers are gluten free?
There are few common beers that are gluten free. The closest you can get to a common beer that doesn't contain gluten is Coors Peak, which is the 0% gluten offering. Although Coors Light is often reported to have very low ppm of gluten, you might not want to take the chance depending on the severity of your gluten intolerance or celiac disease.
We have a list of some gluten free beers here.